Large in the Nordic region small on Earth
In Sweden and the other Nordic countries, pallet collars are used in different types of goods distribution. 
They are well aware of how they are used and what benefits they have in comparison with other packaging. 
This knowledge is not available everywhere, and in most countries it is not familiar with the concept of a pallet collar. 
For those of you who want to know more, we provide below information about the advantages of this packaging system, but first a presentation of Skruvia and where we come into the picture.
A Swedish invention
The pallet collar is a Swedish invention originally developed by Swedish industry during the 50 and 60 centuries. 
It is still mainly in the Nordic countries they are used, but slowly and safely spread the practice over the world.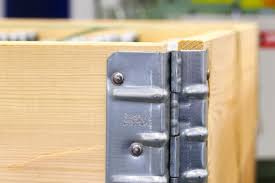 Advantages of pallet Collars: